Shop
Subscribe to Room magazine and purchase single issues. PayPal payments accepted. Prices are in Canadian dollars.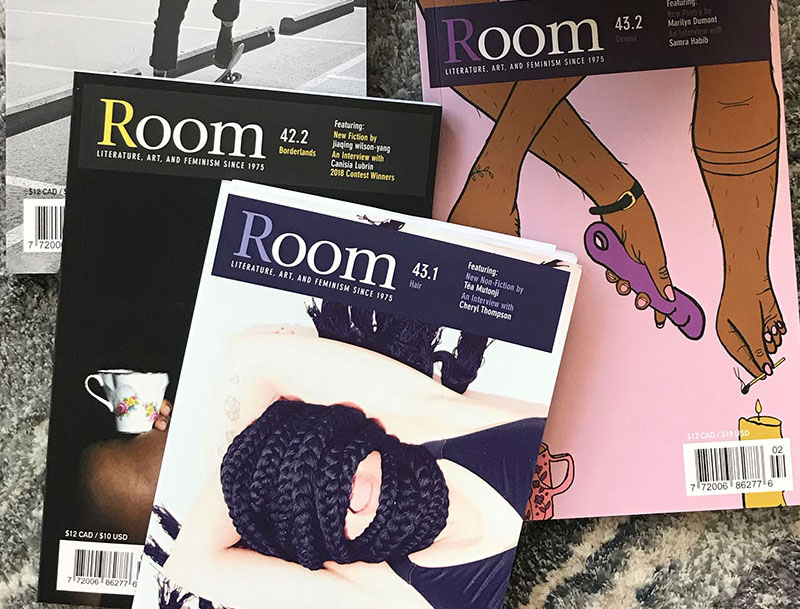 Subscribe to Room
Get Room delivered by mail and never miss an issue. Purchase a two-year subscription for a discount!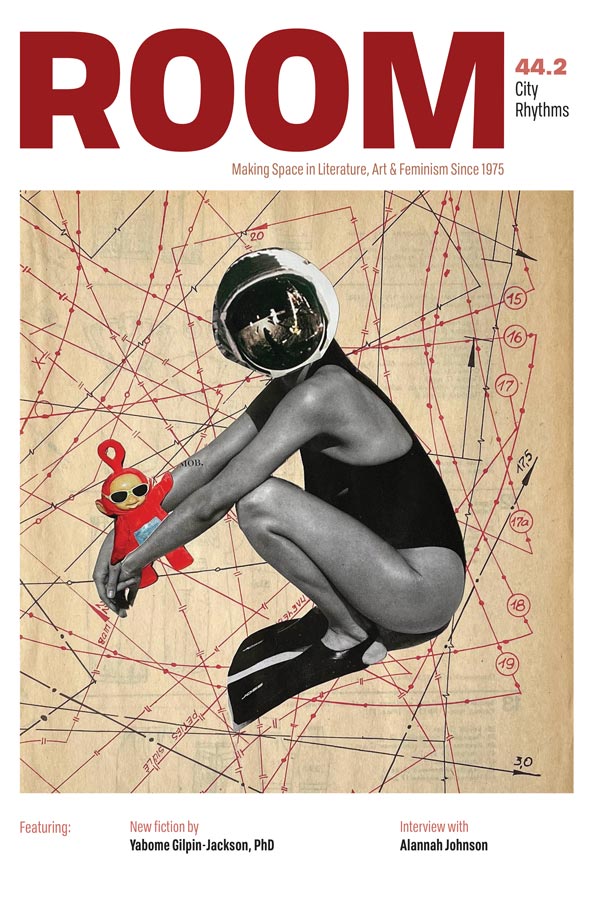 Edited by Isabella Wang
In This Issue: Yulia Aleynikova, Adèle Barclay, Cayenne Bradley, Chrissy Brett, Jewel Cao, Ellen Chang-Richardson, Zoë Dagneault, Pamela Dillon, Leanne Dunic, sophie anne edwards, Yabome Gilpin-Jackson, PhD, Sahar Golshan, Sarah Hamill, Alannah Johnson, Micah Killjoy, Hege Anita Jakobsen Lepri, Annick MacAskill, Heather Simeney MacLeod, Melanie Mah, Ngwatilo Mawiyoo, Loretta Miauw, Masha Nova, Lue Palmer, Sha'teiohserí:io Patton, Melissa Peacock, Amanda Proctor, Sindhu Rajasekaran, Lorraine Robson, Jessica Rose, Nedda Sarshar, Asna Shaikh, Sonali Singh, Nadia Siu Van, Grace Q. Song, Anna Swanson, Sarah Yi-Mei Tsiang, Lauren Turner, Isabella Wang, Cara Waterfall, Yu-Sen Zhou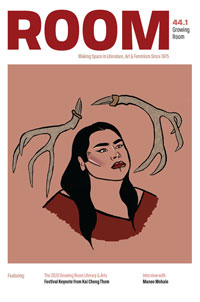 This special extended issue of Room features the artists who were meant to perform at Growing Room 2020 before it was cancelled due to the COVID-19 pandemic.
Edited by Jessica Johns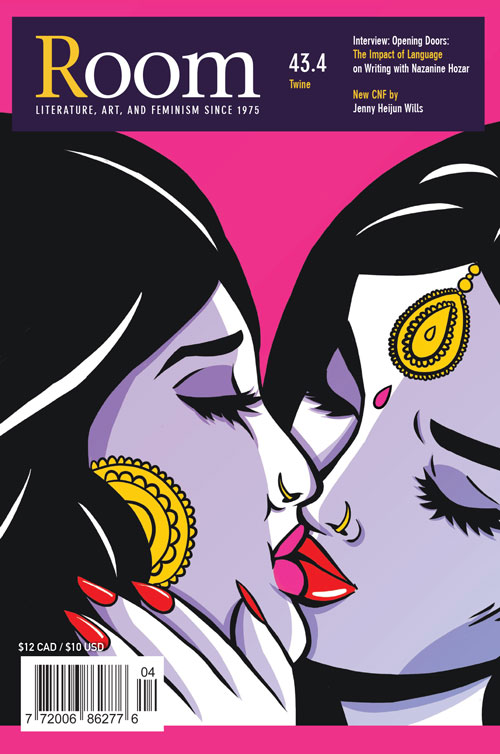 In this issue, you will find poetry that contends with selfhood, prose that searches for home, and art that extends an open palm.
Edited by Geffen Semach