Shop
Subscribe to Room magazine and purchase single issues. PayPal payments accepted. Prices are in Canadian dollars.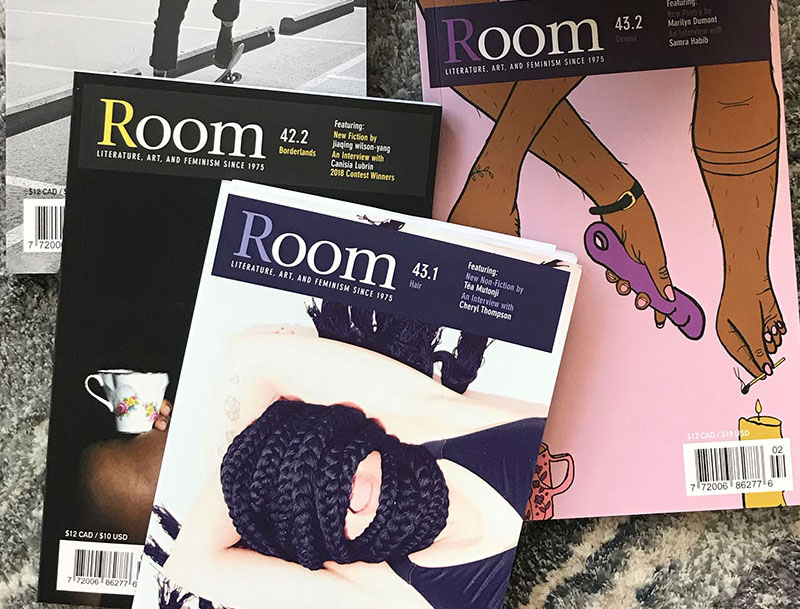 Subscribe to Room
Get Room delivered by mail and never miss an issue. Purchase a two-year subscription for a discount!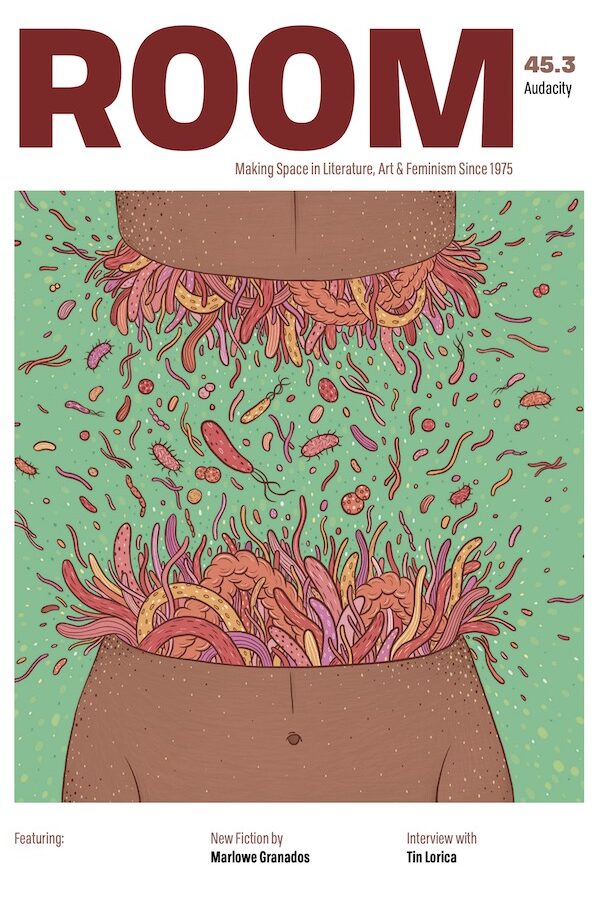 ROOM 45.3 AUDACITY
Edited by Molly Cross-Blanchard
Assistant Edited by Karmella Cen Benedito De Barros
Shadow edited by Ellen Chang-Richardson and Michelle Ha
In This Issue: Gwen Aube, Georgina Berbari, Brandi Bird, Alex Maeve Campbell, Karmella Cen Benedito De Barros, Ellen Chang-Richardson, Megan Cole, Molly Cross-Blanchard, Kayla Czaga, Gaby D'Alessandro, Petranella Daviel, Kate Finegan, Marlowe Granados, Hannah Green, Michelle Ha, Kendra Heinz, Eileen Mary Holowka, Barbara Hranilovich, nic lachance, Isabella Laird, Angélique Lalonde, Elene Lam, Khando Langri, Tin Lorica, Merkat, Mridula Morgan, Em Norton, Moses Ojo, Sandy Pool, Maezy Reign, Josephine Sarvaas, Sarah Totton, Preeti Vangani, Christine Wu, Lucy Zi Wei Fang, Eugenia Zuroski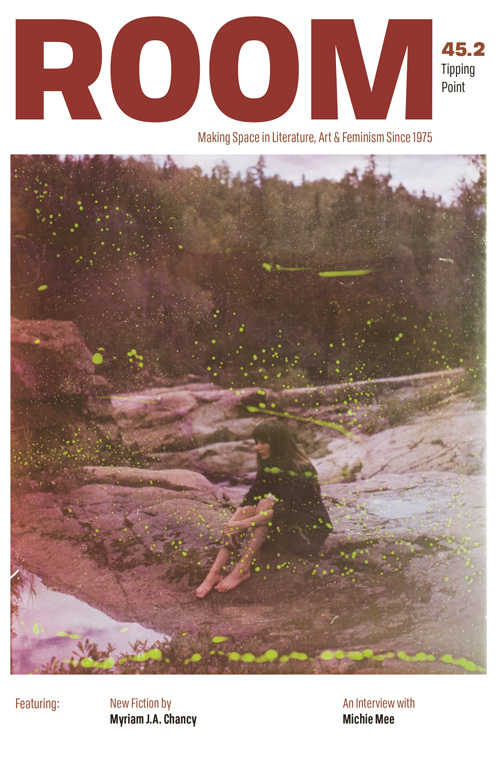 The Summer 2022 issue of Room features new fiction by Myriam J.A. Chancy and an interview with Michie Mee.
Edited by Lue Palmer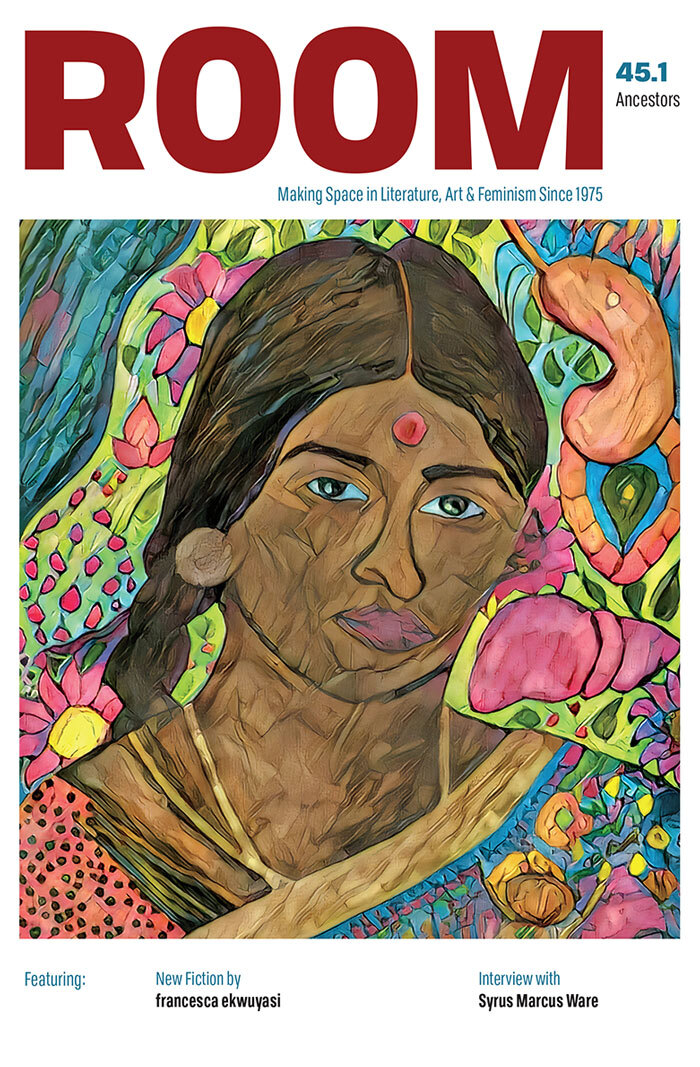 The Spring 2022 issue of Room features a short story by francesca ekwuyasi and an interview with Syrus Marcus Ware.
Edited by Serena Lukas Bhandar