Shop
Subscribe to Room magazine and purchase single issues. PayPal payments accepted. Prices are in Canadian dollars.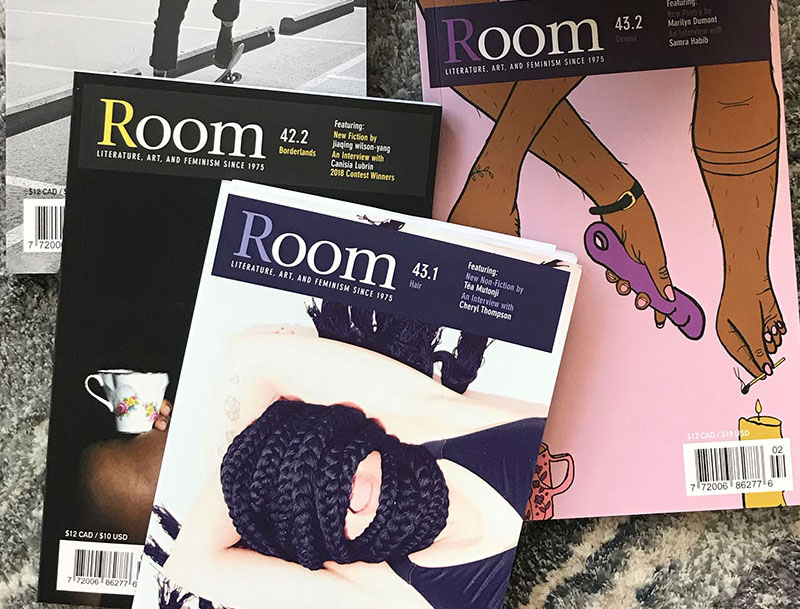 Subscribe to Room
Get Room delivered by mail and never miss an issue. Purchase a two-year subscription for a discount!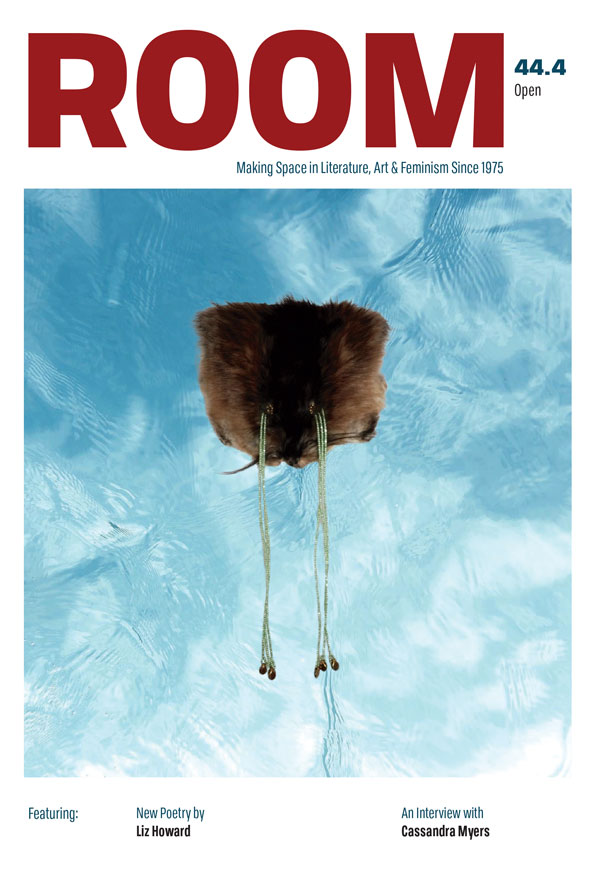 Edited by Selina Boan, with assistant editors Asna Shaikh and Angelic, and shadow editor by Hope Lauterbach
In This Issue: Angelic, Ivy B, Manahil Bandukwala, Ivanna Baranova, Levi Cain, Lindsay Cavanaugh, Lily Chang, Kai Conradi, Sarah Ebba Hansen, Kendra Heinz, Teya Hollier, Liz Howard, Zoe Imani Sharpe, syan jay, Jay Julio, Bonnie S. Kaplan, Kimmortal, Hope Lauterbach, K. Lenek, Nya Lewis, Pinki Li, Annick MacAskill, Kayla MacInnis, britt mcgillivray, Sneha Madhaven-Reese, Anukriti Mishra, Cassandra Meyers, Adesuwa Okoyomon, Pauline Peters, Terese Mason Pierre, Amber Sandy, Trish Sewell, Nadia Siu Van, Linda Trinh, Summer Tyance, Lily Wang, Sanna Wani, Vale Warren, Carrie Jade Williams, Jocelyn Wong, Yu-Sen Zhou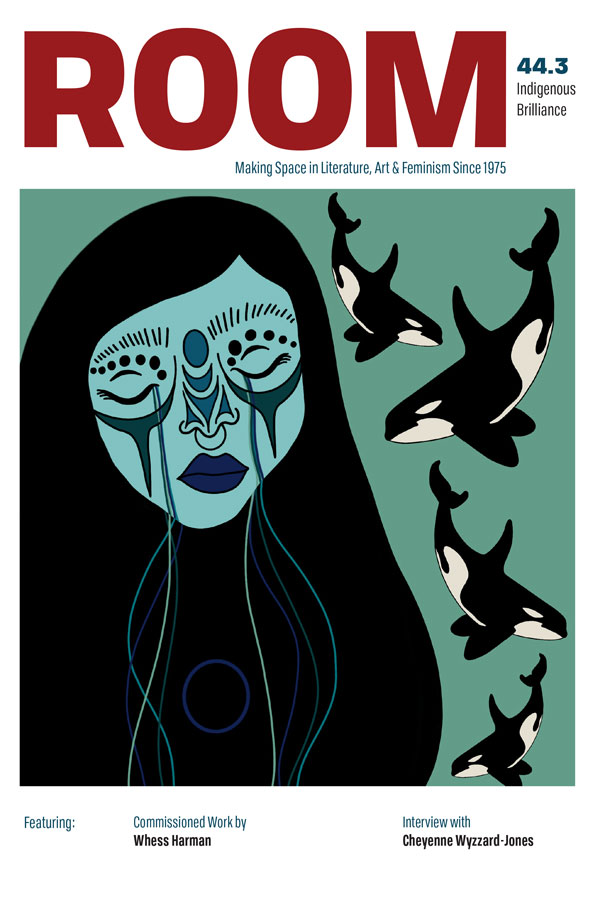 The Fall 2021 issue of Room highlights Indigenous creators across Turtle Island and the globe, featuring a comic by Whess Harman and an interview with Cheyenne Wyzzard-Jones.
Edited by Karmella Cen Benedito De Barros, Jessica Johns, Patricia Massy, Emily Dundas Oke, and jaye simpson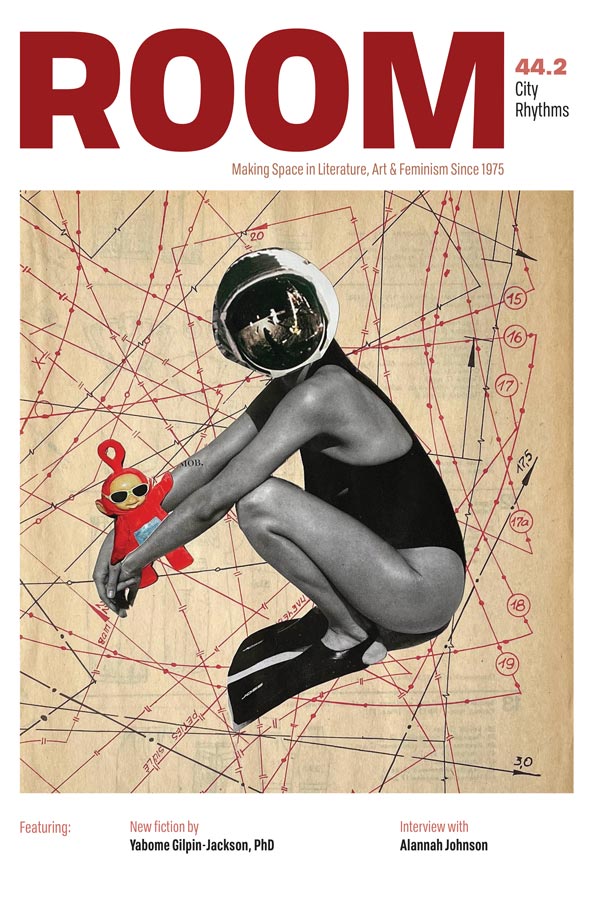 The Spring 2021 issue of Room features our 2020 contest winners, as well as 1st prize cover art by Masha Nova, new fiction from Yabome Gilpin-Jackson, PhD, and an interview with Alannah Johnson.
Edited by Isabella Wang