Shop
Subscribe to Room magazine or purchase single issues. PayPal payments accepted. Price in Canadian dollars.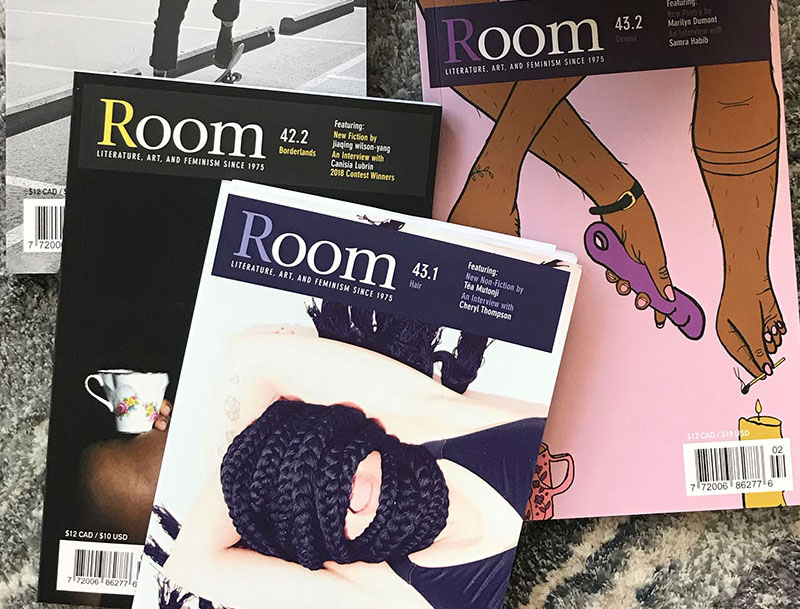 Subscribe to Room
Never miss an issue and get Room delivered by mail. Get one year or two!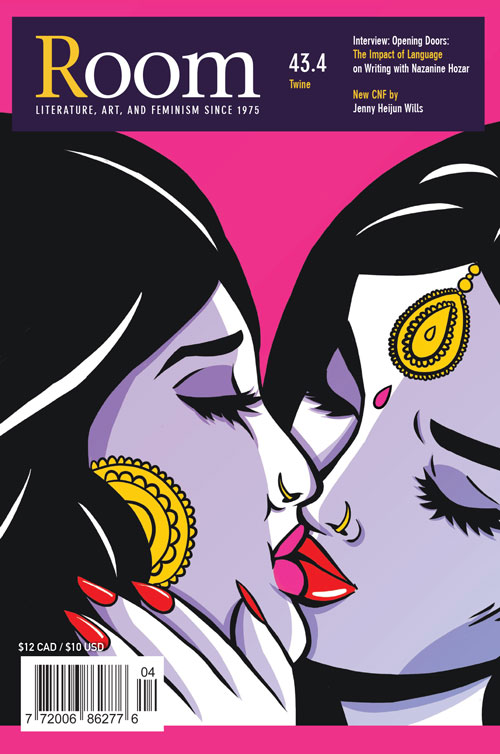 Get the latest Issue ROOM 43.4, Twine
Edited by Geffen Semach In this issue: Shaelin Bishop, Jaclyn Desforges, Alisha Dukelow, Leah Edwards, Thomarya 'tee' Fergus, Whitney French, Jamisyn Gleeson, Nazanine Hozar, Jenny Heijun Wills, Tiffany Hsieh, Jessi Lee Jackson, Jen Wei Ting, Alannah Johnson, Margo LaPierre, Annick MacAskill, Dawn Macdonald, Laila Malik, kitchen mckeown, Catherine Mellinger, Dene Moore, Marisca Pichette, Maria Qamar, Natasha Ramoutar, Emily Riddle, Jasmine Sealy, Nadia Siu Van, Katie So, Dahae Song, Marie Metaphor Specht, amanda wan, Isabella Wang, Evelyn C. White, and Eugenia Zuroski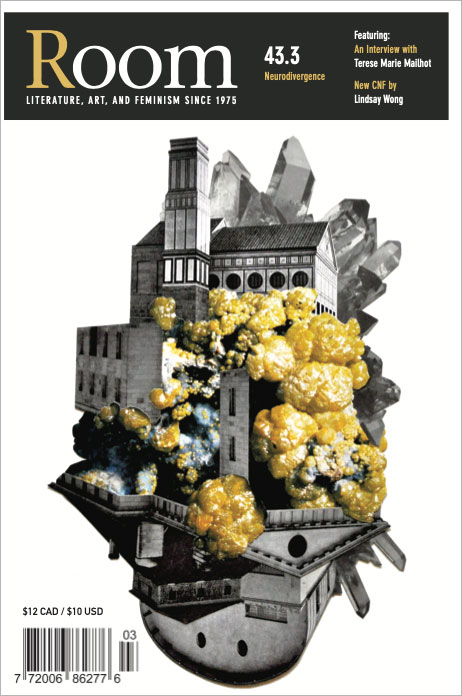 Welcome to the first issue of Room to directly recognize those of us who socialize, learn, pay attention, feel, and think outside of "normal."
Edited by Rachel Thompson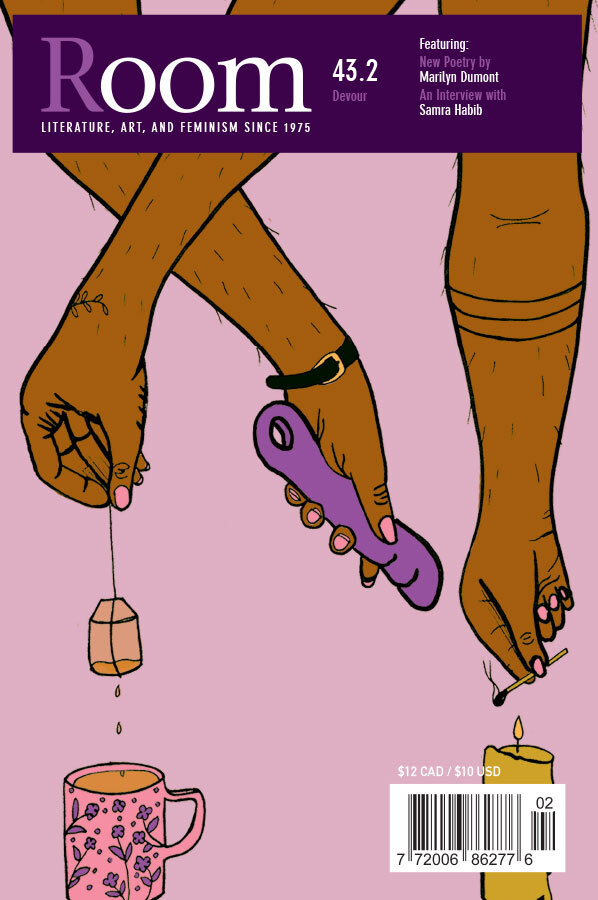 Devour isn't simply ingesting. It's to consume ravishly. To completely and wholly take something in.
Edited by Jessica Johns