Shop
Subscribe to Room magazine and purchase single issues. PayPal payments accepted. Prices are in Canadian dollars.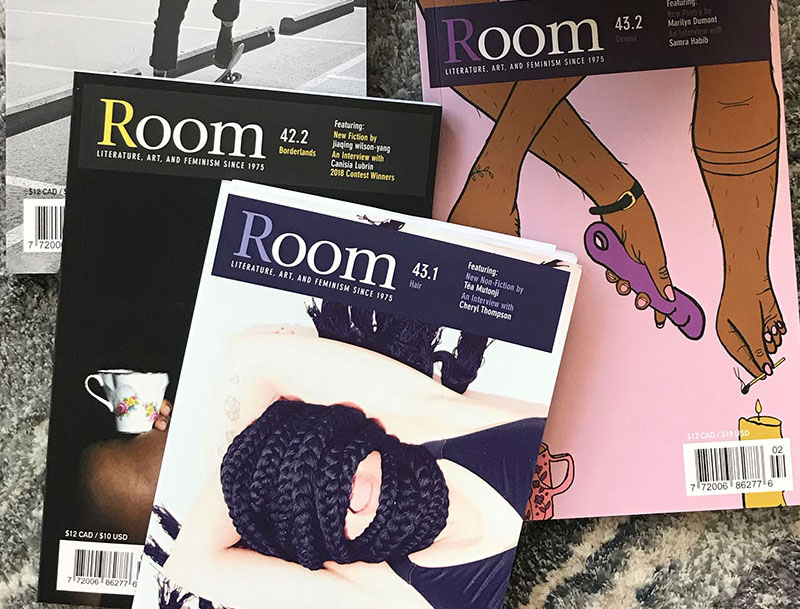 Subscribe to Room
Get Room delivered by mail and never miss an issue. Purchase a two-year subscription for a discount!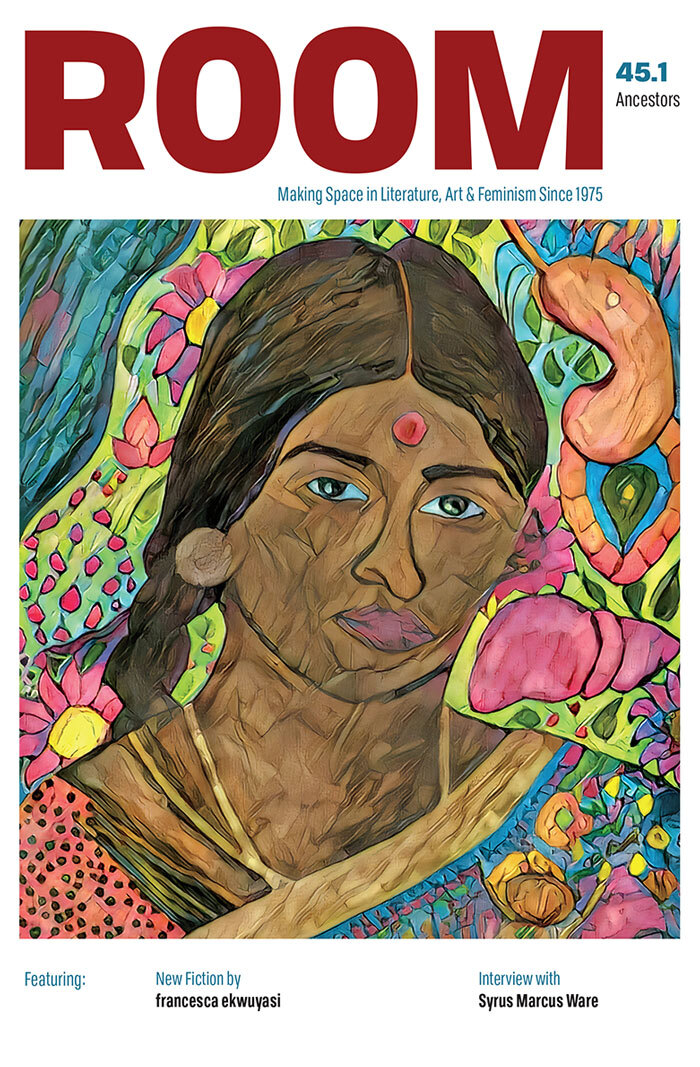 Edited by SERENA LUKAS BHANDAR, Assistant Editor JESSICA JOHNS, Shadow Editors HOLLY LAM and JANE SHI
In This Issue: Yasmine Ameli, Manahil Bandukwala, Elena Bentley, Meagan Berlin, Serena Lukas Bhandar, Emily Chan, Kathy Crabbe, Asheda Dwyer, francesca ekwuyasi, Mercedes Eng, Lucy Zi Wei Fang, Juliette Blake Jacob, Jessica Jane Khuu, Melissa Kuipers, Holly Lam, Arshiya Malik, Samantha Martin-Bird, Victoria Mbabazi, Nicole Nanayaa M'Carthy, Erin McGregor, Kristin Michelle, Zamina Mithani, Haley Montgomery, Mridula Morgan, Tiffany Morris, Madalyn Murray, Sofia Navarro, Faith Paré, Leah Lakshmi Piepzna-Samarasinha, Maryam Rafiee, Deepa Rajagopalan, Remy Ramirez, Romila, Trish Salah, Jane Shi, jessica ainsli todd, Sara Truuvert, Maneesa Veeravel, Anne Walk, Syrus Marcus Ware, Adrienne Weiss, Evelyn C. White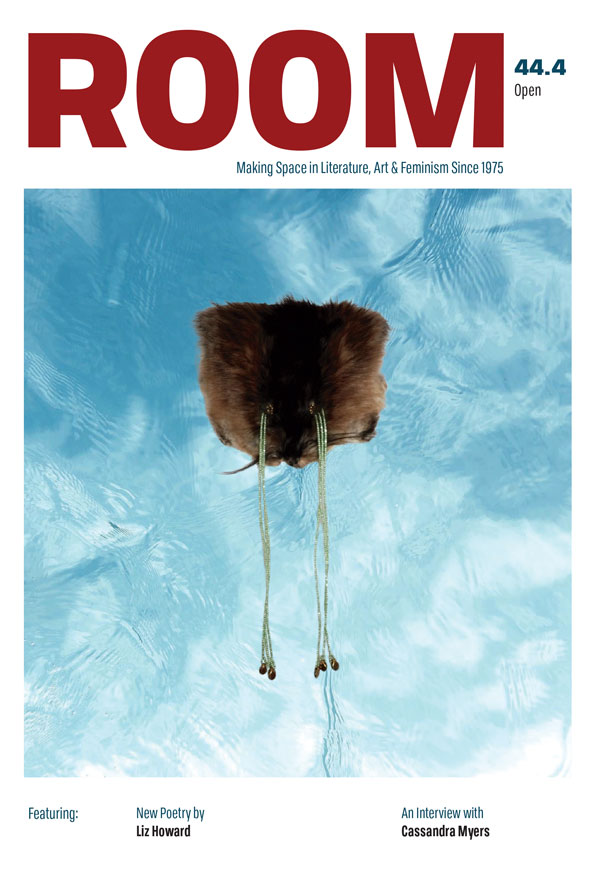 The Winter 2021 issue of Room features new poetry by Liz Howard and an interview with Cassandra Meyers.
Edited by Selina Boan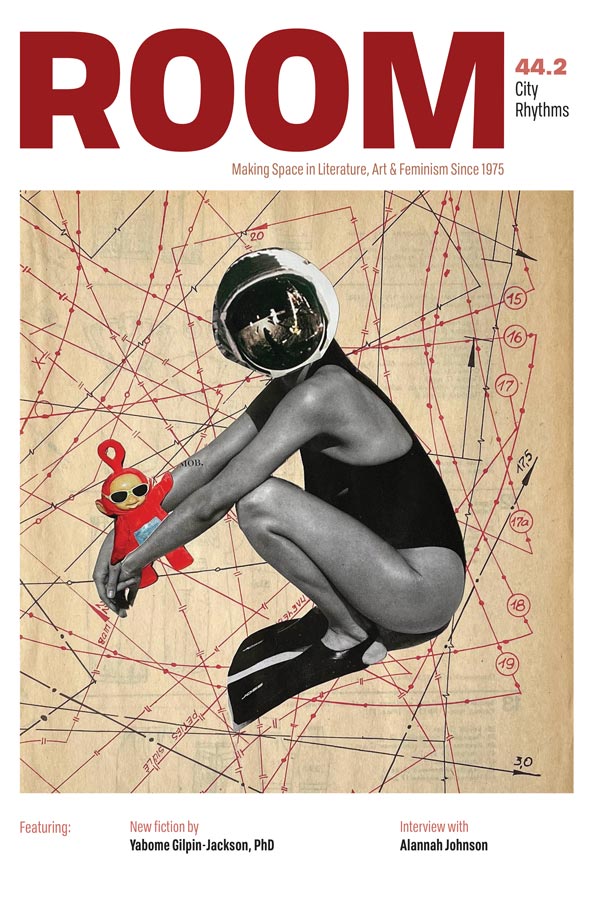 The Spring 2021 issue of Room features our 2020 contest winners, as well as 1st prize cover art by Masha Nova, new fiction from Yabome Gilpin-Jackson, PhD, and an interview with Alannah Johnson.
Edited by Isabella Wang