Cart
Your cart is currently empty.
Currently on Newsstands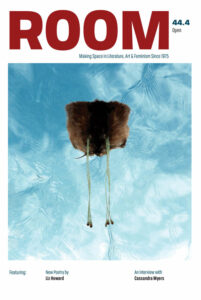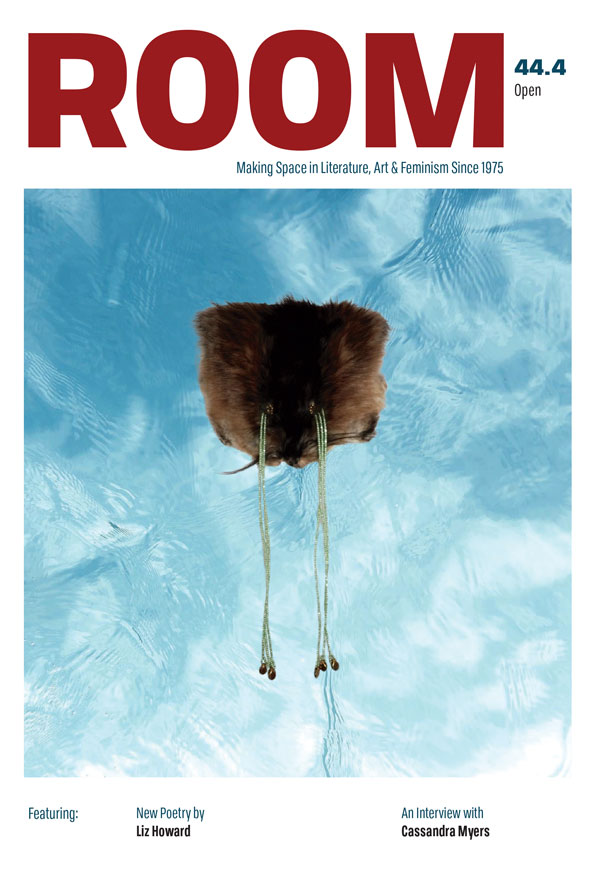 ROOM 44.4, Open
Edited by SELINA BOAN
Assistant Editors ASNA SHAIKH and ANGELIC
Shadow Editor HOPE LAUTERBACH
In This Issue: Angelic, Ivy B, Manahil Bandukwala, Ivanna Baranova, Levi Cain, Lindsay Cavanaugh, Lily Chang, Kai Conradi, Sarah Ebba Hansen, Kendra Heinz, Teya Hollier, Liz Howard, Zoe Imani Sharpe, syan jay, Jay Julio, Bonnie S. Kaplan, Kimmortal, Hope Lauterbach, K. Lenek, Nya Lewis, Pinki Li, Annick MacAskill, Kayla MacInnis, britt mcgillivray, Sneha Madhaven-Reese, Anukriti Mishra, Cassandra Meyers, Adesuwa Okoyomon, Pauline Peters, Terese Mason Pierre, Amber Sandy, Trish Sewell, Nadia Siu Van, Linda Trinh, Summer Tyance, Lily Wang, Sanna Wani, Vale Warren, Carrie Jade Williams, Jocelyn Wong, Yu-Sen Zhou
Join us on Patreon
Become a RoomMate!
Announcing Room's New Membership Program
Seeking: RoomMates who love literature, events, merchandise, and supporting marginalized creators!

Advertisement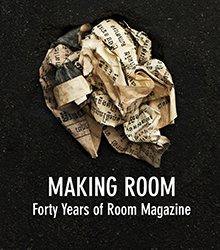 Subscribe to our newsletter
Be the first to know about contests, calls for submissions, upcoming events.