Cart
Your cart is currently empty.
Currently on Newsstands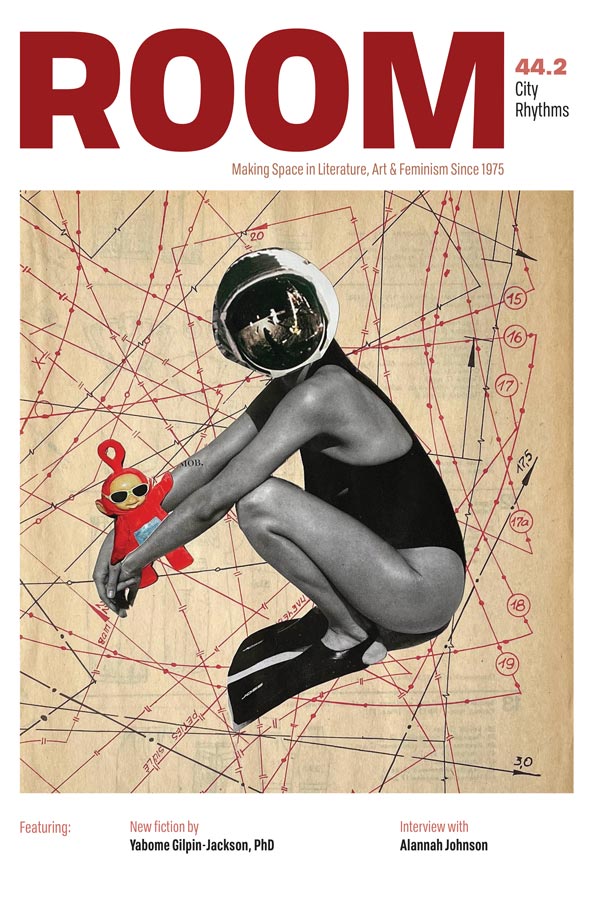 ROOM 44.2, City Rhythms
Edited by Isabella Wang
In This Issue: Yulia Aleynikova, Adèle Barclay, Cayenne Bradley, Chrissy Brett, Jewel Cao, Ellen Chang-Richardson, Zoë Dagneault, Pamela Dillon, Leanne Dunic, sophie anne edwards, Yabome Gilpin-Jackson, PhD, Sahar Golshan, Sarah Hamill, Alannah Johnson, Micah Killjoy, Hege Anita Jakobsen Lepri, Annick MacAskill, Heather Simeney MacLeod, Melanie Mah, Ngwatilo Mawiyoo, Loretta Miauw, Masha Nova, Lue Palmer, Sha'teiohserí:io Patton, Melissa Peacock, Amanda Proctor, Sindhu Rajasekaran, Lorraine Robson, Jessica Rose, Nedda Sarshar, Asna Shaikh, Sonali Singh, Nadia Siu Van, Grace Q. Song, Anna Swanson, Sarah Yi-Mei Tsiang, Lauren Turner, Isabella Wang, Cara Waterfall, Yu-Sen Zhou
Join us on Patreon
Become a RoomMate!
Announcing Room's New Membership Program
Seeking: RoomMates who love literature, events, merchandise, and supporting marginalized creators!

Advertisement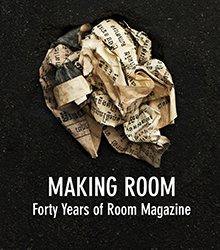 Subscribe to our newsletter
Be the first to know about contests, calls for submissions, upcoming events.