Cart
Your cart is currently empty.
Currently on Newsstands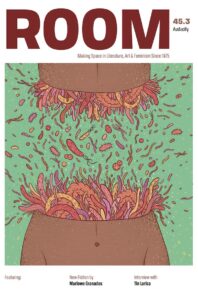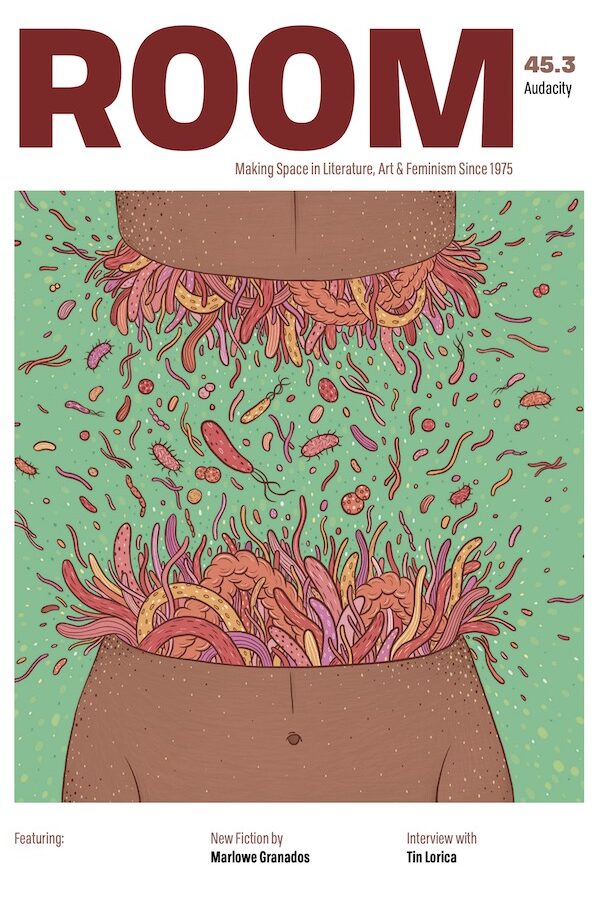 ROOM 45.3 AUDACITY
Edited by Molly Cross-Blanchard
Assistant Edited by Karmella Cen Benedito De Barros
Shadow edited by Ellen Chang-Richardson and Michelle Ha
In This Issue: Gwen Aube, Georgina Berbari, Brandi Bird, Alex Maeve Campbell, Karmella Cen Benedito De Barros, Ellen Chang-Richardson, Megan Cole, Molly Cross-Blanchard, Kayla Czaga, Gaby D'Alessandro, Petranella Daviel, Kate Finegan, Marlowe Granados, Hannah Green, Michelle Ha, Kendra Heinz, Eileen Mary Holowka, Barbara Hranilovich, nic lachance, Isabella Laird, Angélique Lalonde, Elene Lam, Khando Langri, Tin Lorica, Merkat, Mridula Morgan, Em Norton, Moses Ojo, Sandy Pool, Maezy Reign, Josephine Sarvaas, Sarah Totton, Preeti Vangani, Christine Wu, Lucy Zi Wei Fang, Eugenia Zuroski
Join us on Patreon
Become a RoomMate!
Announcing Room's New Membership Program
Seeking: RoomMates who love literature, events, merchandise, and supporting marginalized creators!

Advertisement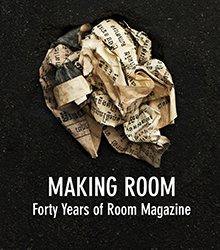 Subscribe to our newsletter
Be the first to know about contests, calls for submissions, upcoming events.