No products were found matching your selection.
Currently on Newsstands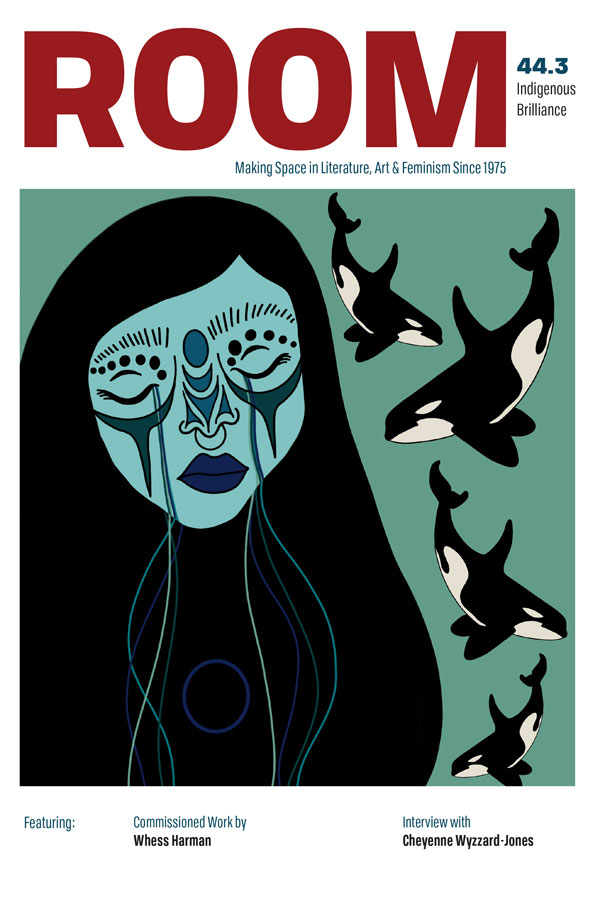 ROOM 44.3, Indigenous Brilliance
Edited by Karmella Cen Benedito De Barros, Emily Dundas Oke, Jessica Johns, Patricia Massy & Jaye Simpson
In This Issue: Afuwa, Binish Ahmed, Jamaica Baldwin, Mariam Barry, Karmella Cen Benedito De Barros, Jo Billows, Brandi Bird, Jaime Blankinship, Moe Butterfly, Juanita Cordova, 'Cúagilákv (Jess Housty), Francine Cunningham, Em Day, Amah Cynthia Dongo (A.C.D.), Justin Ducharme, Meghan Eaker, Edzi'u, Ooleepeeka Eegeesiak, Prudence Emudianughe, Jenny Ferguson, Sunkosi Galay-Tamang, Hannah Victoria Gentes, Ciana Hamilton, Whess Harman, Karlene Harvey (Holy Smoookes), Ocean Hyland, Wanda John-Kehewin, Samantha Jones, Valeen Jules, Jónína Kirton, Cheyenne Rain LeGrande ᑭᒥᐊᐧᐣ, KL Lyons, Lucy Mahoney, Samantha Martin-Bird, Hailey Bird Matheson, Amber McCrary, Frankie McDonald, Nahanni McKay, Tiffany Morris, Samantha Nock, Leece Oliver, Michelle Porter, Gretchen Potter, Tricia Rainwater-Tutwiler, Sado.thestrange, Reanna Lorraine Savard, Kayla Shaggy, Madeson Singh, Toni Giselle Stuart, Kay Thomas, jaz whitford, Senaqwila Wyss, Cheyenne Wyzzard-Jones, Sussan Yáñez – Kallfümalen
Join us on Patreon
Become a RoomMate!
Announcing Room's New Membership Program
Seeking: RoomMates who love literature, events, merchandise, and supporting marginalized creators!

Advertisement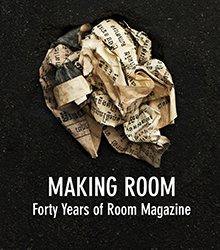 Subscribe to our newsletter
Be the first to know about contests, calls for submissions, upcoming events.