Karmella Cen Benedito De Barros
Stories hold the incredible power to heal wounds, connect people, and bridge generations. This is an incredibly important time to be centering the brilliance of our communities through Indigenous storytelling across diverse mediums. The Indigenous Brilliance Podcast is an important project of the larger Indigenous Brilliance Collective, and features innovative and exciting episodes, highlighting the multi-disciplinary voices of Indigenous women, Two-Spirit, and Indigiqueer artists as we discuss cultural resurgence in Indigenous arts. Hosted by creatives jaye simpson and Karmella Benedito De Barros, the Indigenous Brilliance Podcast carves out space for the celebration and witnessing of this beautifully visionary community.
Episode 2 (April 16, 2021): Poetry with Brandi Bird and Billy-Ray Belcourt
In this episode of the Indigenous Brilliance Podcast, co-hosts jaye simpson and Karmella Cen Benedito De Barros explore the topic of Indigenous Brilliance in poetry and writing through interviews with a couple of Prairie Poet legends Brandi Bird and Billy-Ray Belcourt! 
Timestamps:
0:00 – Intro
1:55 – Brandi Bird
19:37 – Billy-Ray Belcourt
43:10 – Close
Music by Edzi'u and cover art by Sylvey Sampson <3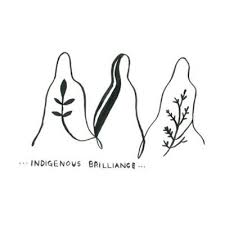 IG: @indigenousbrilliance
T: @IndigeBrill
Email: indigenousbrilliance@roommagazine.com
Indigenous Brilliance Podcast: Episode One Transcript (coming soon)