Meet the mentees! This year's mentees will workshop their pieces with jaye simpson, author of it was never going to be okay (Nightwood Editions, 2020). We can't wait to see where these six emerging writers go.
Room's Mentor-in-Residence program is open to writers around the world who have not yet had a book published or completed significant post-secondary creative writing education. These mentees were selected based on the access they've had to creative writing institutions, and the potential demonstrated in their writing samples. 
---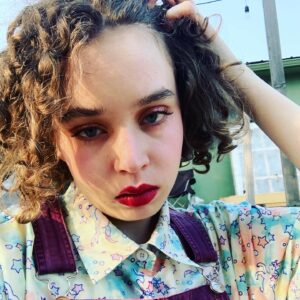 ESMAE SHEPARD is an aspiring author born and raised in Montana. She enjoys reading classic literature, and her favorite book is No Longer Human by Osamu Dazai. She is a frenetic and rather indecisive writer; writing in any genre she can possibly think of. Esmae's writing is largely informed by the hardships she has endured: both as a mixed nonbinary lesbian, and as a human in general. Esmae spends most of her time working, lamenting working, and tending to her plants and Prismo (her service dog, not the Wish Master). Writing was her first love and she's bound and determined to make it her last.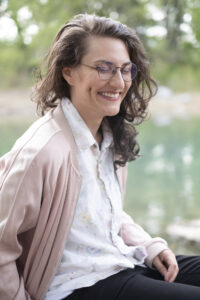 KAY is a 2S trans member of the métis nation of alberta and the manitoba métis federation. kay was born and raised in amiskwaciy wasakahikan, treaty 6 and now resides in treaty 7, mohkinstsís. they graduated from alberta university of the arts in 2013, and went on to become a natural perfumer with their own business—evocatif natural perfumes. kay is currently enrolled in the Indigenous language revitalization program at yellowhead tribal college.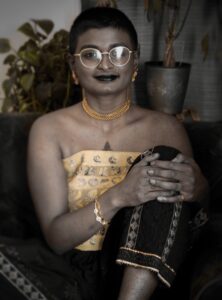 MANEESA VIRAVEL is a self community and ancestrally taught interdisciplinary artist with over a decades experience in arts creation, facilitation and anti-oppressive work. Maneesa is a mad, queer, Tamil, gender fluid, survivor born on the stolen, traditional and ancestral lands of the Wendake-Nionwentsïo, Mississaugas of the Credit First Nation, Haudenosaunee, and Anishinabewaki territories. Their artwork reflects intergenerational wits, wounds and wisdoms as it pertains to land, body and the notion of home. Art has always been their approach to accessing grounding, alignment, radical transparency and collaborative care.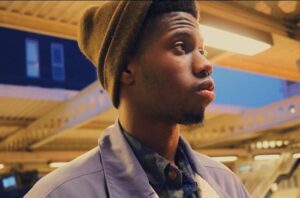 SANKOFA BROWN is a young writer, poet, and visual artist from Chicago, IL. As someone who believes in social resistance and social change, Sankofa has had their hands in many projects since 2020 including freelance artist work for several grassroots organizations. As such, their other work reflects this. With their creativity, Sankofa aims to bring awareness to the state of marginalized peoples while also making an attempt to voice the turbulent emotions of ayoung, Black, queer human being. Ultimately, Sankofa is trying to capture the human experience during hard times and hopes to be like their ancestors who have done the same.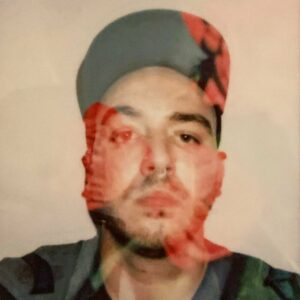 SASHA TORCHINSKY (they/them) is a queer, non-binary settler born and raised on the unceded traditional territories of the xʷməθkʷəy̓əm (Musqueum), Skwxwú7mesh (Squamish), and səlil̓ilw̓ətaʔɬ (Tsleil-Waututh) First Nations. Their work has appeared in the publications Filling Station, Storm Cellar and Contemporary Verse 2 among others. They were long listed for the 2020 PRISM International Creative Non-Fiction Prize and the runner-up for the 2021 Red Hen Press Benjamin Saltman Poetry Award.
SHAYA FRENCH
SHAYA FRENCH (ze/hir) lives in New England with hir partner and is a disability community organizer. Shaya writes visionary fiction, imagining hopeful futures for queer and disabled characters. Ze enjoys reading, training dogs, and walking around the pond near hir house. Ze has had pieces accepted by Decoded Pride, About Place: Practices of Hope; and Rewire magazine.