From October 18-24 2021, the 34th annual Vancouver Writers Fest will once again take place on Granville Island. As Artistic Director Leslie Hurtig writes, "In a year when our worlds became so small, and doorways closed, it was through art, music, and books that many of us found new pathways." This year, the festival includes a mix of in-person and virtual events. We've put together a list of events featuring some of the authors we're most excited to see at the festival this year.
Esi Edugyan, appearing in Out of the Sun. October 19, 7:30PM (Granville Island Stage)
"What happens when we consider stories at the margins? How do they complicate our certainties of who we are, as individuals, as nations, and as human beings?" Undoubtedly one of the most lauded writers in Canada today, Esi Edugyan asks these essential questions in her 2021 Massey Lecture: Out of the Sun: On Race and Storytelling. She speaks about this latest non-fiction work with artist, poet, and author Chantal Gibson.
Edugyan's accolades include being a finalist for the Booker Prize, the Governor General's Literary Award, the Rogers Writers' Trust Fiction Prize, and the Orange Prize. She is one of only two people to have won the Scotiabank Giller Prize twice: first for Half-Blood Blues and, most recently, for Washington Black. This incisive analysis of the relationship between race and art cements her as one of the most exciting thinkers in the country.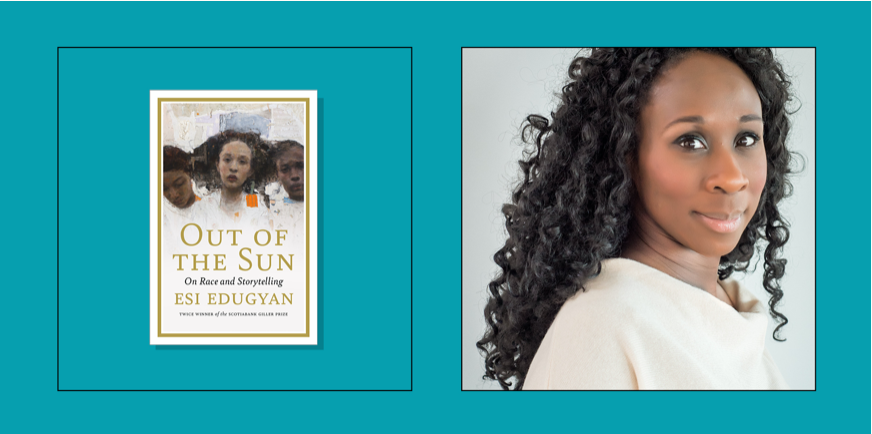 Mona Awad, Zoe Whittall, and Rachel Yoder, appearing in The Spectacular Complexity of Womanhood. October 21, 8:00PM (Waterfront Theatre)
Mona Awad is the author of Bunny and 13 Ways of Looking at a Fat Girl, which was a finalist for the Scotiabank Giller Prize, winner of the Amazon Canada First Novel Award, the Colorado Book Award, and an Honorable Mention from the Arab American Book Awards. The recipient of a PhD in English and Creative Writing from the University of Denver, she has published work in Time, VICE, Electric Literature, McSweeney's, Los Angeles Review of Books, and elsewhere.
Zoe Whitall is the author of three previous novels: the Giller-shortlisted The Best Kind of People, Lambda-winning Holding Still for as Long as Possible, and debut Bottle Rocket Hearts. She has published three collections of poetry, The Best Ten Minutes of Your Life, Precordial Thump, and The Emily Valentine Poems. She is also a Canadian Screen Award-winning TV and film writer, with credits on the Baroness Von Sketch Show, Schitt's Creek, Degrassi, and others.
Rachel Yoder is the founder of draft: the journal of process. She holds MFAs from the University of Arizona (fiction) and the University of Iowa (nonfiction), where she was an Iowa Arts Fellow. Her stories and essays have been published in literary journals such as The Kenyon Review and The Missouri Review, as well as national outlets such as The New York Times, The Sun, and Lit Hub.
Mieko Kawakami, appearing in Heaven, Breasts and Eggs. October 21, 6:00PM (Cinema Viewing at The Nest and At-Home Viewing)
Mieko Kawakami is more than a bestselling, internationally lauded author. She has transformed awareness of, and debate about, feminism in Japan, gracefully weaving between the roles of cultural critic, philosopher, and literary phenom. As The Guardian summarizes, "Kawakami has made her name articulating womanhood in Japan better than any living author." Most Western audiences were first introduced to her through Breasts and Eggs: a story of three women navigating patriarchy and the lack of reproductive autonomy it inflicts (amongst other things). Heaven, originally written in 2009 and launched in English for the first time this year, explores the experience of adolescence. This is an opportunity to hear from someone Haruki Murakami has said "is always ceaselessly growing and evolving," and possibly one of the most exciting writers of the 21st century. Kawakami joins Christina Laffin, Associate Professor in the Department of Asian Studies at the University of British Columbia, in conversation.
Sofia Fly, Janice Jo Lee, and Cassandra Myers, appearing in Word! October 19, 2:00PM (YouTube)
Sofia Fly is a DJ/Producer/Musician. Her music features poetic party-girl lyrics set to a Latin inspired fusion of trap and house music. A Trans woman and Queer nightlife Queen, she frequently DJs across the city in-person and virtually playing sets built around her own signature remixes and beats. She's performed spoken word across the country and won first place at the Canadian National Festival of Spoken Word with the Toronto Poetry Slam Team in 2013.
Janice Jo lee aka Sing Hey, is a contemporary folk artist of Korean ancestry. Lee is a hard femme, queer, radical, comedian, truth-teller and satirist. In Waterloo Region, Lee was voted Best Performance Artist from 2016 to 2020. She was the City of Kitchener's Artist in Residence in 2015. She is the founding artistic director of the Kitchener-Waterloo Poetry Slam. Lee has worked as an educator for ten years facilitating arts, anti-oppression and leadership workshops across Canada.
Cassandra Myers is a queer, non-binary, South Asian-Italian, disabled poet, performer, community worker, and facilitator in Tkaronto, Ontario. Myers' is a national spoken word champion and has won awards such as the ARC Poetry Magazine's Poem of the Year Award. Cassandra's forthcoming book is anticipated with Write Bloody Publishing.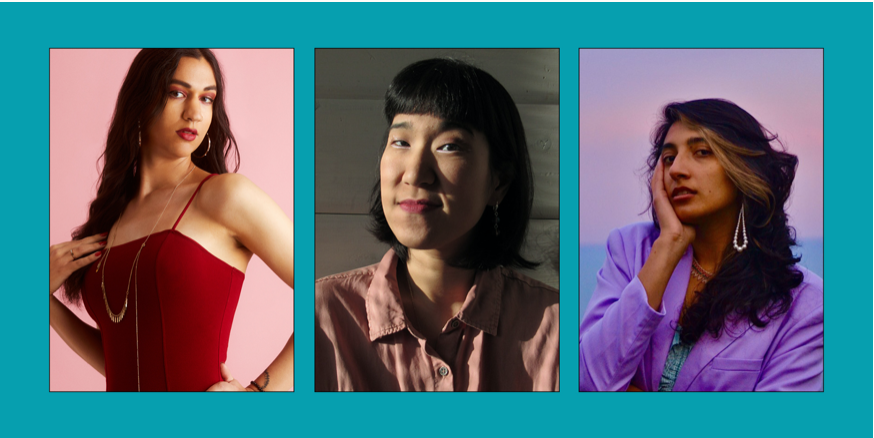 Lili Robinson, appearing in Word! Spoken Word For Adults. October 21, 8:30PM (Revue Stage)
Lili Robinson is a playwright, poet, actor, and facilitator based on the unceded territories of the Musqueam, Squamish, and Tsleil-Waututh First Nations. Lili is passionate about centering voices at the intersections of queerness, Black diaspora, socio-economic diversity and femme identity in their work. Her debut play Mx won the Fringe New Play Prize in 2019 and was presented at the Cultch through the Cultchivating the Fringe Award this past year. While theatre is her primary practice, poetry and spoken word are her first loves. In addition to her artistic practice, Lili is also building her practice as a facilitator, and investigating how Black Feminist teachings can further inform all that she does.