Thank you so much to Room magazine for inviting me to put together a list of new books I'm excited about this spring and summer. These wonderful authors put so much into their work, so let's give them some love and celebration.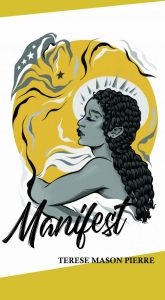 Manifest by Terese Mason Pierre (Gap Riot Press)
In her first chapbook, Surface Area, Terese Mason Pierre crafts some of the most beautiful couplets I have ever read. Manifest is a collection of speculative poetry that Gap Riot describes as "romantic, dreamy, and ethereal." As I write this list, the chapbook has not yet been released, but needless to say, I am extremely excited to read more of Terese's work.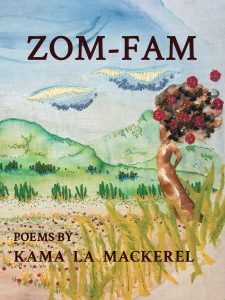 ZOM-FAM by Kama La Mackerel (Metonymy Press)
ZOM-FAM, which means man-woman in Mauritian creole, is a collection of lyric poems as well as a solo performance by Montreal-based Kama La Mackerel. The performance is rescheduled until the Fall due to COVID-19. A few years ago, I had the absolute pleasure of hosting Kama at VERSefest in Ottawa in a performance that wowed the audience.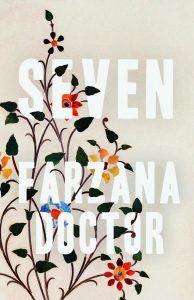 Seven by Farzana Doctor (Dundurn Press)
I was fortunate to receive an advanced reading copy of Seven by Farzana Doctor. Farzana breaks the silence on khatna (FGM) within the small and insular Bohra subsect of Shia Islam. Seven is an intense and powerful read that had me crying, laughing, and hopeful.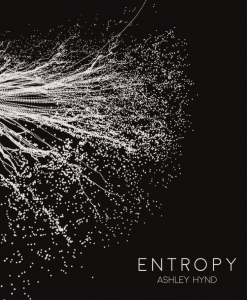 Entropy by Ashley Hynd (Gap Riot Press)
Entropy is a gorgeous sequence of break-up poems that I have returned to many times since it arrived in my mailbox. Ashley uses space on the page and jumbles up letters to evoke the weight of a break-up.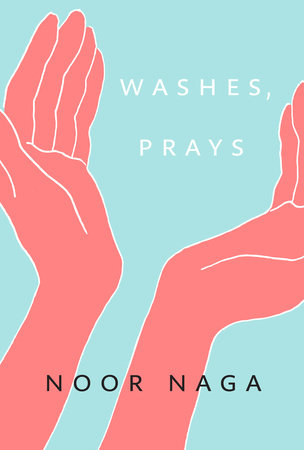 Washes, Prays by Noor Naga (McClelland & Stewart)
Noor Naga's Washes, Prays, a novel-in-verse, follows the life of Coocoo as she navigates a difficult and heart-wrenching relationship with a married man. Her best friend, Nouf, stands by her side through it all. Each poem is arresting and leaves me gasping for the way Noor crafts language. Washes, Prays holds the emotional weight of finishing a novel, except it is in every single poem.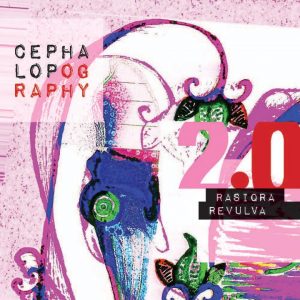 Cephalopography 2.0 by Rasiqra Revulva (Wolsak & Wynn)
I have been fortunate to witness Rasqira Revulva performance a handful of times, and they have all been brilliant. Her book, Cephalopography 2.0, explores human identity through cephalopods.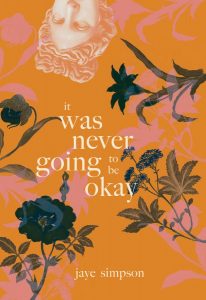 it was never going to be okay by jaye simpson (Nightwood Editions)
jaye simpson is a poet whom I have been fortunate to see perform. Their debut collection explores intergenerational trauma, Indigeneity, and queerness. The lyrical and emotive poems I have read by jaye have me looking forward to their first full-length.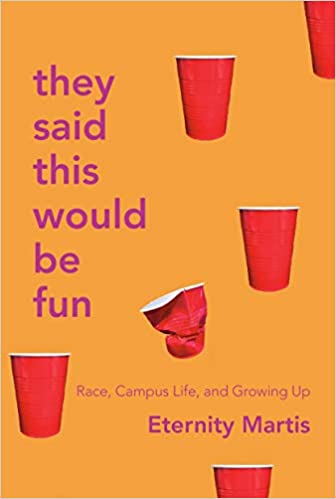 They Said This Would be Fun: Race, Campus Life, and Growing Up by Eternity Martis (McClelland & Stewart)
Eternity Martis's memoir, They Said This Would be Fun, explores navigating the campus at Western University as a Black woman. From tokenization to assult to abuse, Eternity writes about the systemic issues embedded in university campuses.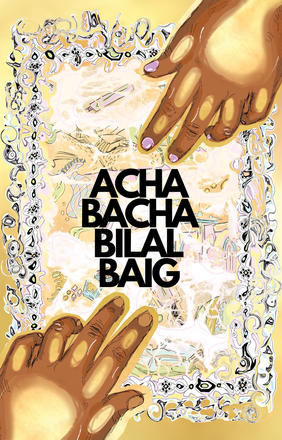 Acha Bacha by Bilal Baig (Playwrights Canada Press)
Toronto-based playwright Bilal Baig's latest play, Acha Bacha, explores queerness, gender identity, and Islam in the Pakistani diaspora. The play's Urdu title means "good boy," which is a phrase that has connotations of behaving and obeying the rules of what it means to be a good Pakistani child. Bilal's play twists these rules and considers what it means to feel good amidst shame and trauma.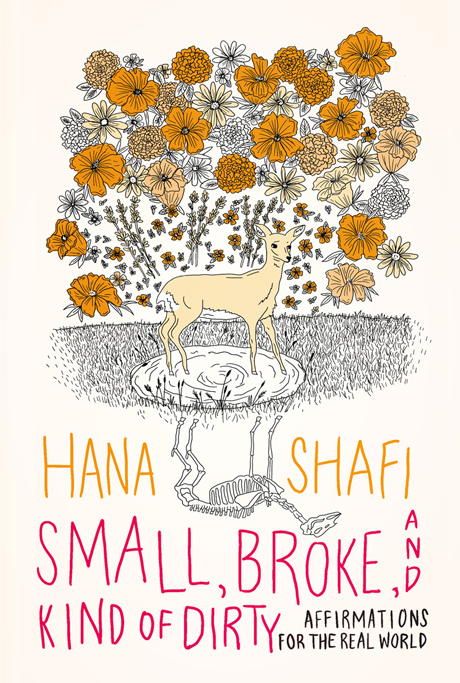 Small, Broke, and Kind of Dirty: Affirmations for the Real World by Hana Shafi (Book*hug Press)
A possum that says, "My happiness is important. I deserve to revel in my joy." Hana Shafi illustrates and shares daily affirmations on her Instagram and Twitter accounts. Small, Broke, and Kind of Dirty is a collection of these affirmations and essays that are funny, hopeful, and very real to what it means to be a twenty-something in an urban space today.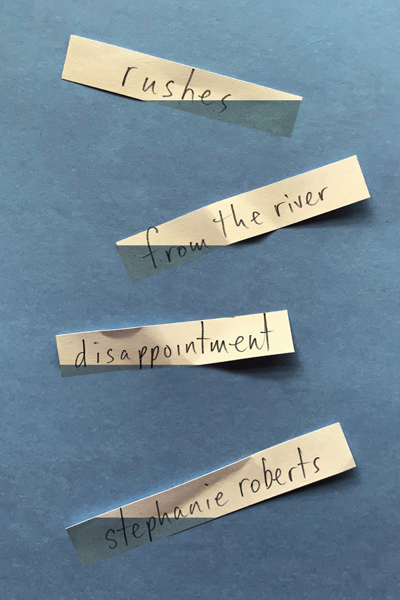 rushes from the river of disappointment by stephanie roberts (McGill-Queens University Press)
stephanie roberts writes beautifully and lyrically, and I eagerly anticipate rushes from the river of disappointment. The titular poem reads, "we're romantic about loneliness or melancholia, when we need to be pragmatic—use blueprints to build across not behind." Having heard stephanie read at VERSefest, her book is definitely one I look forward to this year.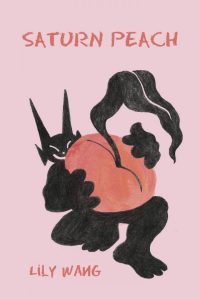 Saturn Peach by Lily Wang (Gordon Hill Press)
"Every day I live. I am like a young fruit. Like a peach, common, not the popular kind but oblate, saturn," says Lily Wang about her book, Saturn Peach. Lily's poetry is the kind that floods you in a rush of language and emotion.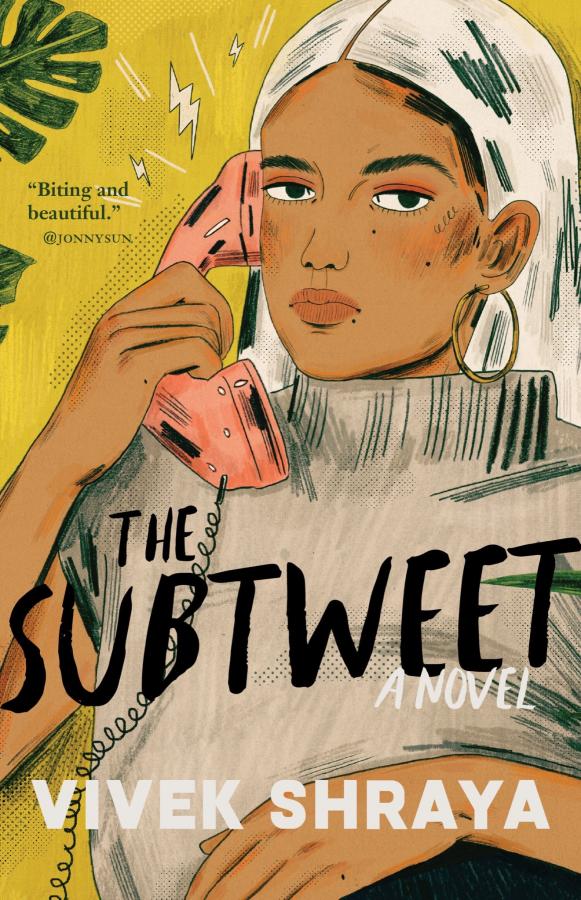 The Subtweet by Vivek Shraya (ECW Press)
Vivek Shraya is a phenomenal writer, musician, and artist, and every piece of art that she has produced so far has been wonderful. The Subtweet follows Neela Devaki's journey in the music world as she becomes a viral sensation.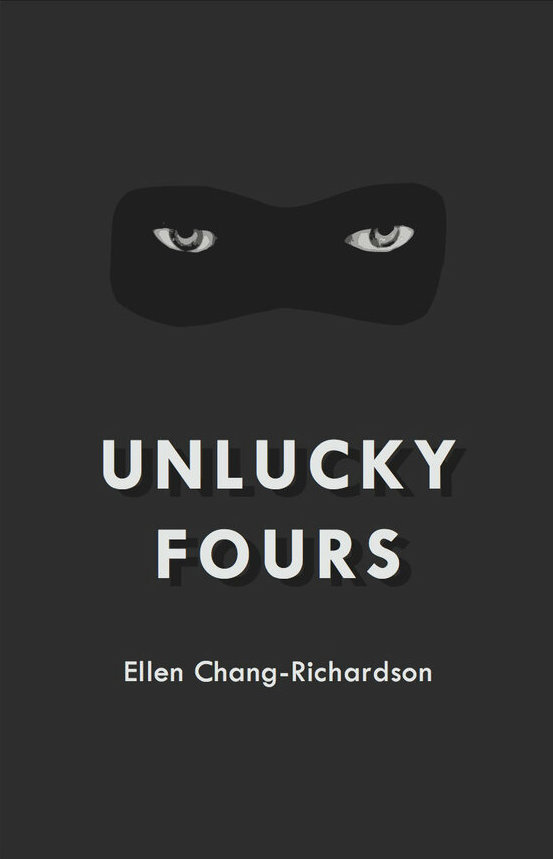 Unlucky Fours by Ellen Chang Richardson (Anstruther Press)
Released just at the start of lockdown, I was fortunate to attend the launch of Unlucky Fours, and have heard Ellen read from it a handful of times at online readings. Through sparse language and a liberal use of space on the page, Ellen knows how to make every word count.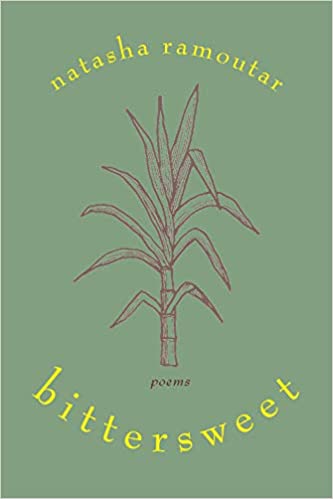 Bittersweet by Natasha Ramoutar (Mawenzi House)
Natasha Ramoutar writes with tenderness and longing. Bittersweet roams from Toronto to Guyana to India to Scarborough, considering memory across the poems. I am excited to see how Natasha crafts themes of memory and longing, which are some of my favourite in poetry.