Questions or problems with your submission? Need an alternate entry method due to a disability? Contact contests [at] roommagazine [dot] com.
Read our Contest General Guidelines
See our Past Winners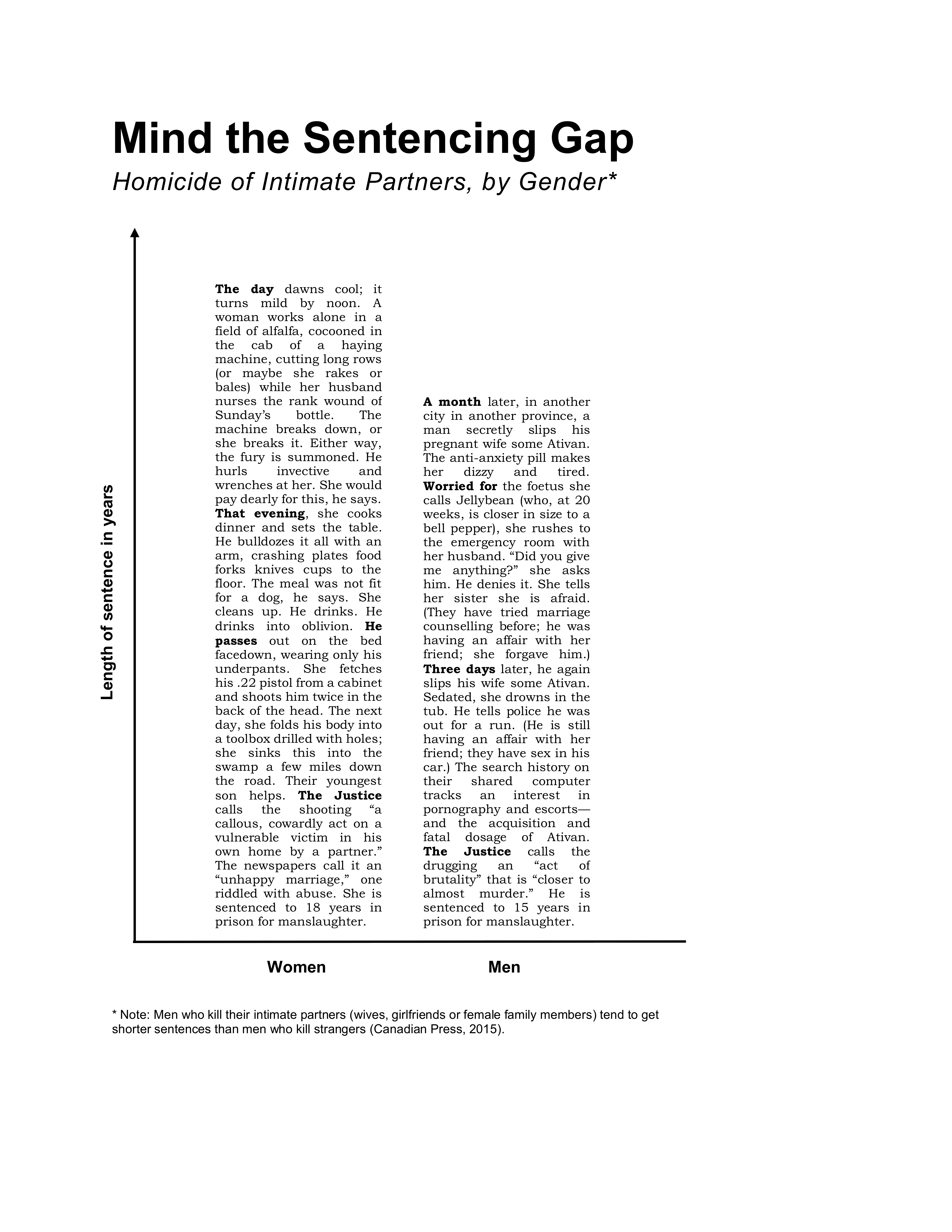 Mind the Sentencing Gap is the honourable mention for the 2020 Short Forms Contest, selected by Judge Lisa Bird-Wilson. It is meant to be read in the graph it is presented in above; the text version of the piece is below. --- The day dawns cool; it turns mild by noon....