Send us your artwork! Our first annual Cover Art Contest closes December 7, 2015 (EXTENDED DEADLINE)
FIRST PRIZE: $500 + publication on the cover of issue 39.2 of Room
SECOND PRIZE: $50 + publication in issue 39.2 of Room
HONOURABLE MENTION: publication on Room's website
All winners will be published with an artist statement and profiled on Room magazine's blog. Winners will have the option to submit additional artwork for the issue, which, if selected for publication, will be compensated for at our usual rates.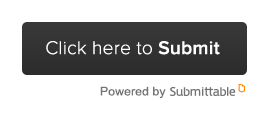 Judges
Amy Friend grew up on the outskirts of Windsor, Ontario, Canada where the Detroit River meets Lake St.Clair. She studied at OCADU (Toronto) before embarking on intermittent travels through Europe, Africa, Cuba, and the United States. Upon her return she continued her studies and received a BFA Honours degree and BEd degree from York University, Toronto and an MFA from the University of Windsor. Currently she teaches Fine Arts at Brock University in St. Catharines, Ontario. Friend has exhibited nationally and internationally, including exhibitions at the Galerie Riviere/Faiveley (Paris, France), Cordon/Potts Gallery (San Francisco), Houston Center for Photography, Photoville (Brooklyn, New York), 555 Gallery (Boston), Onassis Cultural Center (Greece) and is participating GuatePhoto, Guatamela in the fall of 2015. In 2013 and 2014 Friend was selected as one of the top 50 photographs in the juried Critical Mass International Photography Competition and has a monograph of the Dare alla Luce series set for release in November of 2015. Her work has been featured in select publications such as: Contemporary Portraits, (Index Books, Barcelona), Creative Block, (Chronicle Books), EyeMazing (Thames and Hudson), Supernatural (&Magazine, Israel), Magenta Flash Forward Emerging Photography Competition (Canada), Virginia Quarterly (USA), Dishun Magazine (Thailand), and The Walrus (Canada). Read an interview with Amy.
Ilene Sova is a conceptual portrait painter who creates paintings that reference anti-oppression feminist themes. She holds an MFA in Painting from the University of Windsor and her work has been exhibited in extensive solo and group exhibitions in Canada and abroad. Most notably, her work has been shown at the Department of Canadian Heritage, the Museum of Canadian Contemporary Art in Toronto and at Guadi's Casa Batlo for the prestigious Barcelona Showcase. After that show, Sova was invited back to Barcelona by Mutuo Centro D'Arte for a solo exhibition of paintings of Spain's foremost women activists. Sova's work has also been featured in a variety of television, web and print media including Al Gore's television program The Current, Canada AM, The Toronto Star, CBC Radio, and the Toronto Standard. Sova's work was featured in the Journal of Psychology and Counseling, the Nigerian Arts Journal Tabula, the Italian feminist journal WOMANOCLOCK. Further, she was chosen to speak at Toronto's first TEDx Women in December 2013. Most recently, Sova was invited by two members of the Parliament of Canada to bring her work to Ottawa for a national Women's Forum on Feminism and the state of women's rights. Sova is also the Toronto Regional Coordinator for the Feminist Art Project out of Rutgers University and the founder and coordinator of FAC—a large yearly international Feminist Art Conference that takes place in Toronto at OCAD University. In her professional community practice Ilene teaches in the department of Continuing Studies at OCADU and  is the Artistic Director of Walnut Studios. Ilene is also a founding member of the 3MW Collective which creates art exhibitions and experiences to combat racism and create discussions around mixed race identity politics. Read an interview with Ilene.
Cover Art Contest Guidelines
Room's contests are open to women, including trans*, two-spirited, and genderqueer people.
Each entry must be original, unpublished, not submitted or accepted elsewhere for publication or previously to Room, and not entered simultaneously in any other contest.
Each entry cost $35 CAD to enter, and $7 CAD for each additional entry. For international entrants: $49 USD, and $7 USD. All submissions include a one-year subscription to Room. Additional entries do not include an additional free subscription. (Current subscribers will be given an extension on their subscription.)
We only use Submittable, a secure online submissions management tool, to manage our submissions. For more information about using Submittable, please check our Submissions page.
Judging will be blind. Please ensure that your name or any personal details are not included in your submission document; this includes the file name. (You will have a chance to include your contact information on the Submittable form).
Cover letters are not necessary, but if you want to send us one, include your cover letter on the Submittable form.
Previously commissioned Room writers and contest judges are barred from participating in subsequent contests at Room.
One cover art contest entry includes up to three images and corresponding artist statement(s). Please copy-and-paste the artist statement(s) in the section marked "Artist Statement" on the entry form in Submittable.
Artist statements should be between 100-200 words.
Judging will be blind. Please ensure that your name and bio are not included in your submission document or on your artist statement. You will have a chance to send us your bio once your work has been selected for publication.
Please upload your artwork in JPG or PDF form. Maximum file size 1 MB. Winners will be contacted for high resolution work.
There are no official guidelines for artwork dimensions, but please note that we will have to crop any artwork so that it fits the cover space (approximately 6 inches x 7 inches with a bleed). You can check out past covers of Room here.
Each entry must be original, and must not have appeared on the cover of another publication (works that have been published on your own website or on the interior pages of a book or magazine, and or have been featured in a public exhibition are eligible), and not entered simultaneously in any other contest or competition.
Visit our Contests Page for more information on our writing and art contests.